If you have tree stumps around your yard, you're probably looking at how best to remove them. It might be tempting to go the DIY route due to the vast potential for cost savings. But it's not a route you'd want to take, considering stump removal is a complex job with many pitfalls. It's advisable to stump grinding services to handle the stump removal. Getting rid of multiple tree stumps requires knowledge, expertise, and tools. Without these, your attempt to remove tree stumps in Columbia, TN could fail.
Tree Stump Removal is Risk and Costly
Attempting to remove stumps from the ground without the right tools or experience. Going the DIY route means you put yourself and others in harm's way. The problem comes when you try to use equipment you're not qualified to handle as you might hurt yourself or someone nearby. But that's not the only issue. Tree stump removal equipment comes with a hefty price tag. When you factor these two things, you'll see why a DIY tree stump removal is an expensive undertaking. It's best to leave the job to a professional as they have the experience and tools to cut down or remove a dying or overgrown tree without compromising your family's safety and home. 
Benefits of Using Stump Grinding Services
Whether you live in Downtown Columbia or close to the Duck River a biologically diverse river (named after ancient native american structure and sacred to founding Native American tribes) at the southern edge of the Nashville Basin, you'll appreciate the importance of hiring tree experts for your tree work.
Tree work experience
A typical tree stump removal involves precise cuts and expert use of stump grinders. You won't find instructions or manuals for this type of work. Stump grinding isn't a job you can learn with self-help videos on YouTube or reading how-to guides online.
Tree experts undergo training before they qualify to remove stumps from the ground. Arborists work many years and handle multiple tree jobs, which gives them an edge. Armed with a stump grinder, they can remove multiple tree stumps safely and handle the job to your satisfaction. You can bring down costs by entrusting tree care to the right people.
Right Knowledge
When you choose to work with a stump grinding service from the small town of Columbia, you're investing in people with the right knowledge of trees and understanding of local codes and zoning requirements. Depending on your location, you may find that you need to seek the option of the local council to remove tree stumps. To be sure you're doing the right thing, hire a professional tree service.
If you are not aware of the rules, hiring a professional arborist will ensure that you get the best advice on the proper course of action, depending on your unique circumstances.
A professional arborist also knows how to deal with certain tricky situations, including gas lines and electrical wires entangled in the grinding machine. We help local residents in Maury county and adjacent areas a lot.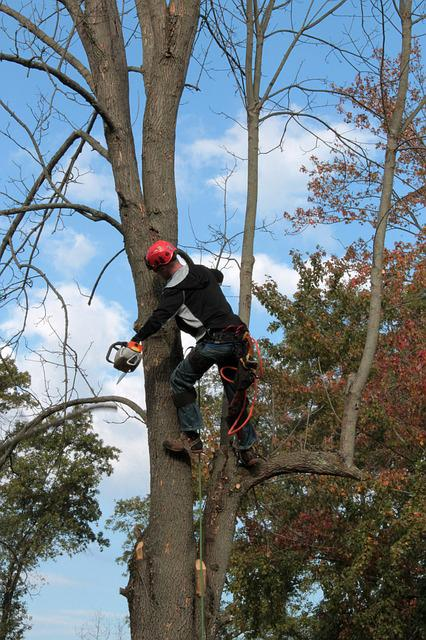 Proper Tools and Equipment
Tree professionals usually have access to tools they use for trimming trees, pruning branches, and removing stumps from the ground. These tools allow them to work fast, efficiently, and safely. Tools such as stump grinders cost a lot of money, so buying them for one-off tree jobs won't make sense. Hiring local tree service professionals with hands-on experience is the most sensible thing. Their team will come with the appropriate tools and completely get rid of tree stumps in your yard. 
Safe Operations
Tree removal is both difficult and dangerous work. A DIY could take several days, so there's no assurance you'll be happy with the results. Then there's the potential for physical injury. Let a professional handle the tree stump removal job to minimize the risk of injury and ensure you get the best outcome. They have the knowledge and experience to remove stumps. After assessing the yard, they can determine the best way to remove the tree stumps without exposing you or your loved ones to harm or damage your house. Tree professionals always adhere to a safety-first approach and will identify potential hazards before tackling the removal job.
License and Insurance
License is proof that the tree service team is qualified to provide stump grinding and other tree services in your locality. A top tree service will likely have proper insurance covering personal injury and property damage. If you or another person gets hurt when they visit Columbia, or your property gets damaged during stump removal, the insurance company that provides coverage to the tree service will pay for any damage or loss.
Add Beauty to Your Home
Tree stumps are an eyesore. They make your yard less inviting and look worse if weeds and other plants grow on them. Hiring a tree expert to grind tree stumps can help improve the exterior looks of your homes. By removing the stumps, the experts also create valuable space. You will get a better view of the yard and landscape in general
Clean up after Tree Removal
Removing a tree stump from the ground often results in many shavings and debris that can make your yard look untidy. These remains are typically not picked by local rubbish collectors. After doing tree removal work, you may have to find a rubbish removal company to clean up the debris, which can be a hassle. If you decide to hire a professional tree company, you won't have to worry about tree shavings or debris. Their team will clean up your yard safely and promptly before leaving your property.
Looking for a stump grinding service? Contact our Tree Experts today
Whether you have one tree stump or multiple stumps in your front yard, we have got your back. If you don't have the resources, skill, or the time to pull a stump out of the ground yourself, get in touch with Volunteer Tree Company. We can assess your yard and remove unsightly stumps, including problematic roots that can damage foundations or lift your pavement. We are 20.9 miles from the Columbia Arts District, or 26 min drive via TN-50. You can Call (931) 637-5487 to learn more about our tree care services or schedule a stump removal today.