Emergency Services & Storm Cleanup Lewisburg TN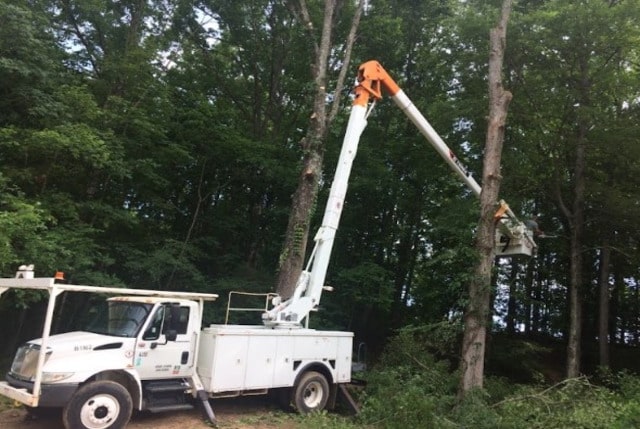 Fast and Reliable Emergency Tree Service and Storm Cleanup – Lewisburg, TN
Tennessee's most common natural disasters include floods, severe storms, tropical storms, wildfires, landslides, and tornadoes. The state declared 59 major disasters between 1953 and 2019. Most of these were floods and severe storms, according to FEMA. These storms can be unpredictable. So, split damaged cabling, tree trunks, broken branches, and fallen trees can happen anytime.
If you need emergency tree removal services and land clearing in Lewisburg, TN, the Volunteer Tree Company has you covered. You do not have to deal with an emergency on your own following a storm. Our experienced tree experts know how to restore your property to a polished, clean look.
Are You Looking for a Lewisburg, Tennessee Tree Company?
Do you suddenly need emergency tree removal or land clearing? If so, we are always on standby to help commercial and residential property owners in Lewisburg, TN, and surrounding areas.
Storm damage can be devastating to your home and property. Strong winds can scatter leaves, dead branches, and even entire trees all over your property. You may not have the skills, experience, or tools to protect your home or clean up your lawn or property after a storm. Professional tree removal services and storm damage cleanup come in handy.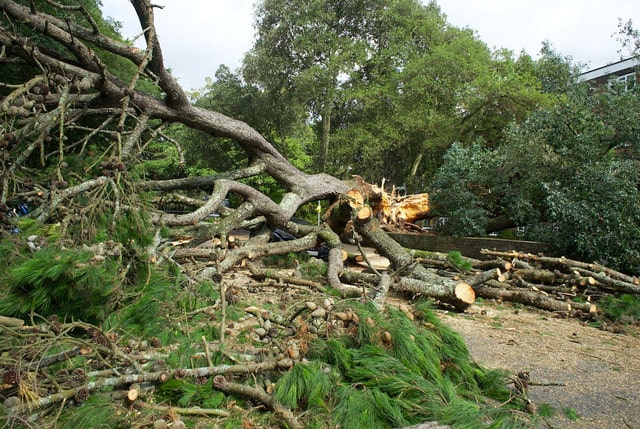 Storm Damage to Trees on Your Lawn
Storm damage can range in severity from minor to severe damage. It can include:
Torn tree bark

Snapped branches

Stem failure

Split tree forks

Uprooted trees
Strong winds can scatter leaves, fallen limbs, and even dead trees. Tree trimming and pruning can help reduce the risk of damage to your trees and home. 
Why You Should Hire a Professional Tree Service in Lewisburg, TN
A professional storm damage cleanup team is faster, more effective, and more convenient. The tree experts at the Volunteer Tree Company can handle problems you cannot manage independently.
We will also administer corrective trimming and pruning procedures to other trees that might be a liability for your yard or home. That will ensure the plants on your property are appealing, healthy, and strong. It will also minimize future risks to your property. 
Emergency Services in Lewisburg, Tennessee
Once you ask for our assistance, we will immediately dispatch a team of experts to your location. We are available 24/7 for damage assessments and required work to remove fallen or hazardous trees, plants, and rubble from your lawn. Some of our emergency tree service and storm cleanup services include:
Quick Tree Removal Services in Lewisburg, TN
Volunteer Tree Company has the necessary workforce and quality tools and equipment to handle tree removal projects of all sizes. We are passionate about the health of the trees and plants on your property. However, we also understand that some trees may be beyond recovery in some cases, requiring removal for safety reasons. 
Using a combination of skilled experts, industry-best standards, and high-quality equipment, we will safely remove your tree at a cost-effective price for you. Call us for a consultation and free estimate.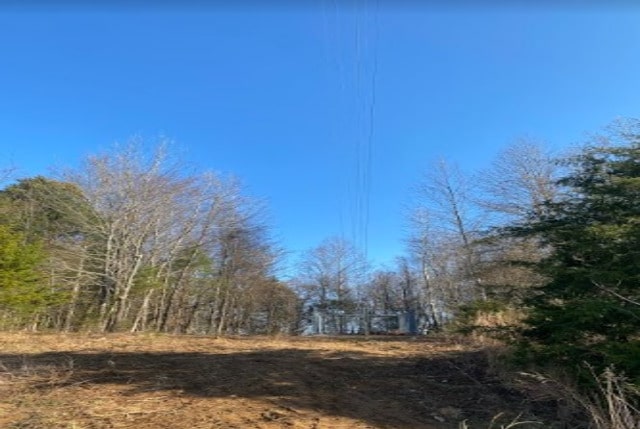 Land Clearing in Lewisburg, TN
It is essential to have debris and fallen trees removed and keep the areas affected by storm damage clean for the health and safety of your family. To make areas affected by storm damage clean and safe, the best advice is to stay calm.
While it is possible to clear your lawn independently, it can take you weeks or even months to get rid of unwanted planted vegetation, trees, and rubble on your land. It is best to contact a tree company to do the job. 
Stump Grinding and Root Removal in Lewisburg, TN
Tree stumps can be an unpleasant breeding ground for different pests that can harm your health. They can also diminish the usability of your lawn. There are several methods for removing tree stumps, but the stump grinding service from Volunteer Tree Company is your best option for removal in Lewisburg, TN.
Other Ways of Removing Stumps
Manually removing stumps by digging them up and disposing of them
Stump burning
Chemical removal
Having tree roots that go deep into the ground removed is extremely difficult. One reason to hire us for root removal is that trying to do it alone can prove impossible. It would help if you had the right skills, experience, and tools to do the job right.
When you hire our tree company, you can expect complete service satisfaction. We will bring the proper expertise and equipment to remove the stump and all remaining roots properly. Besides being the fastest and safest way to remove tree stumps, we will ensure that your land looks better aesthetically.
Tree Trimming and Pruning Service 
Trees are the ornaments of your lawn and home for various wildlife such as birds and squirrels. A tree embodies life and growth and provides shelter, shade, comfort, and peace. When you take care of a tree, you are preserving the beauty and attractiveness of your community. You are also protecting the creatures that call the tree home. 
Routine tree pruning and trimming will achieve the following:
·         Enhance the health of a tree.
·         Help maximize the tree's lifespan.
·         Increase air and sunlight to the rest of the tree.
·         Reduce the risk of fungus.
·         Stimulate growth.
Hiring a landscaping service or tree company is the best way to keep your trees in excellent condition. Contact us to ensure your trees are free from decay, disease, and structural issues.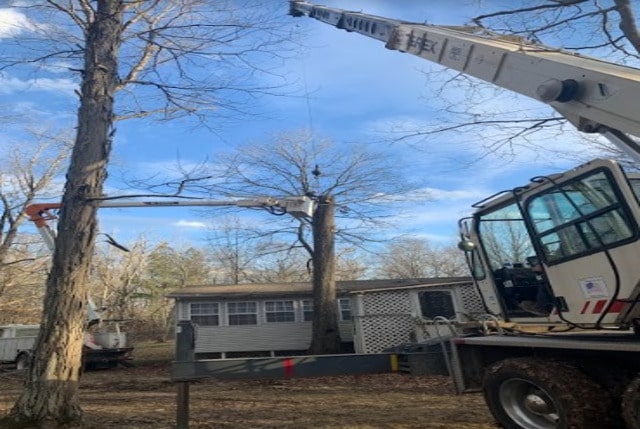 Are You Looking for Emergency Tree Services and Tree Experts in Lewisburg, TN? Welcome to Volunteer Tree Company
Volunteer Tree Company provides safe and reliable tree services with precision and efficiency. We do everything possible to guarantee the satisfaction of our customers. We value the safety of our clients and their properties and always treat them fairly with debris removal, timeliness, and job pricing.
We help all property owners who need tree trimming or pruning, stump grinding, tree removal, land clearing, landscaping, and other services.
We are the leading provider of emergency tree services and storm damage remediation in Lewisburg, Tennessee, and surrounding areas. Are you in need of a particular tree service? If so, contact us at (931)637-5487 for a no-obligation, free estimate, or to talk to one of our tree specialists.