The Best Tree Service in Lewisburg, TN

Our Tree Services
Precision, Safety, and Efficiency
Whether you need routine tree trimming & Pruning or emergency tree removal,
you can count on Volunteer Tree Company to provide safe, professional tree services.
Emergency Services & Storm Cleanup
Stump Grinding & Root Removal
About Us
We Value Your
Safety and Property
Before All Else
We vow to always treat you fairly with debris clean up, being timely, and job pricing.
We serve anyone in need of tree removal, trimming, stump grinding, or land clearing. Over the years our team has removed countless hazardous trees in southern middle TN that avoided costly claims and headaches.

We work on projects large and small with precision, safety, and efficiency.

We use lawn-friendly equipment.

We are punctual on estimates and work.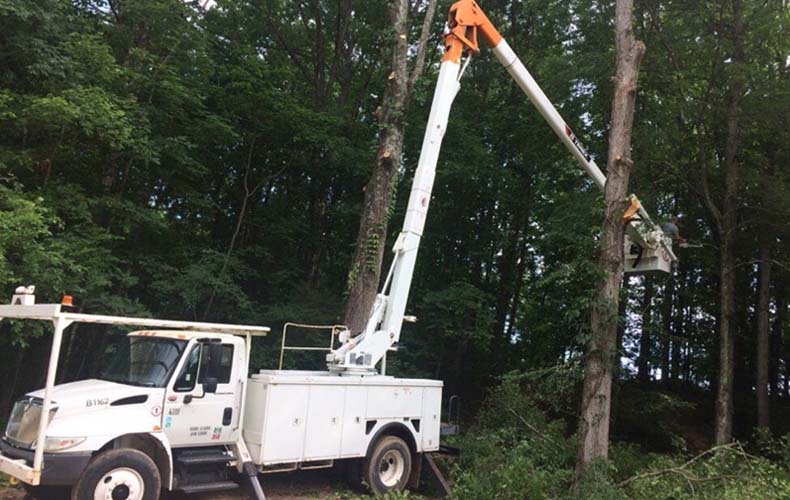 Testimonials
Word of Mouth is Very Powerful
- Jeff Bezos -
Highly Recommend!
Justin and his helper were amazing! They did such a good job trimming our trees, clearing out ivy and vines, grinding stumps, and cleaning up debris. Not only were they professional and on time, they are just really nice people. I highly recommend Volunteer Tree Company!"


Leslie B.
Very Professional!
Fantastic job! Very professional. Reasonable price, fast service, excellent clean up after the tree was removed. I would recommend volunteer tree service to anybody, and would use them again."


Charlie B.
Very Satisfied!
Justin and his crew are great to work with. He is very professional and spends a lot of time talking through the project with you. He makes sure you are very satisfied. I greatly appreciate communication with contractors and he is a good communicator.the crew did a good job at exactly what we hired them to do. They worked within our budget. We will definitely use them again!"


Deborah H.
Prices Very Competitive!
Justin is very professional, dependable and reasonable. Prices are very competitive. After removing my trees he also repaired my driveway! Highly recommend using Volunteer Tree Company"

Pam E.
Very Impressed!
They came out exactly when they said. They did everything safely and efficient. Very reasonable on the price and cleaned up. I was very impressed and will be using there services again!"

Kevin B.
Courteous & Skilled!
I cannot recommend Justin and this company enough - they were awesome in every way! I had a considerable amount of tree pruning / felling done and the results surpassed my expectations. Justin and his team are professional, courteous and very skilled - they left my property considerably improved and I am very appreciative. Thank you so much and see you next year!!!"

Julie W.
Equipment Manufacturers
We Work with for our Tree Service
& Land Clearing Projects

Why Choose Us
Why to Choose Our
Professional Tree Services?
Over the years our team has removed countless hazardous trees
in southern middle TN that avoided costly claims and headaches.

Quality Service
We have decades of experience & are passionate about providing superior tree services.

Family Owned
We are a local family run & operated company who will treat you like a member of our family.

Licensed & Insured
Our team remains properly licensed & insured, promising you a safe, fantastic service every time.

Free Estimate
No matter the size of the job, we always promise a free estimate prior to any commitment. 

5- Star Rating
Our customers continue to rave about the quality of tree care service we consistently do.

Competitive Pricing
Our pricing is affordable and in line with other tree service companies. 
Service Areas
Over the Years Our Team Has Removed
Countless Hazardous Trees in Southern Middle TN
That Avoided Costly Claims and Headaches.
We Use
Lawn-friendly Equipment.
We use equipment that will leave the least impact on the areas surrounding our workspace.  We want to leave your property looking better than when we got there!
We Value Our Customers Safety
and Property Before All Else
We carefully plan each of our tree service jobs around the safety of our clients and wellbeing of your property.
Our Location
We are Located in
Lewisburg, Tennessee.